Start

&

Grow

your
online fitness business from scratch to 6-Figures!
(without huge followers or hiring business coaches or agencies!)
World's 1st All-in-One online "system" that accelerated 100s of FIT-PROs to go online & sell their fitness programs at high ticket prices globally
Going Online Is now
Risk-Free!
FACT:
Online training market is booming globally. Still, 95% of fitness coaches struggle or fear going online.

HERE'S WHAT MOST FIT-PROS THINK....
I Need Lots of Followers & be Insta Famous
I've lost money on ads & I can't afford to lose more

I Hired a Business Coach But it Didn't Work

I've tried fitness apps but couldn't attract clients
If this is you...
If you don't make 2x return in 60 days...
We pay you back!
Our Growth Story has been Globally featured in
Staggering Results as we Celebrate our
Revenue Earned by coaches
FIT-PRO WEALTH ACCELERATOR SYSTEM

HELPS YOU START & GROW YOUR ONLINE BUSINESS

IN 4 EASY STEPS
FIT-PRO WEALTH ACCELERATOR SYSTEM

HELPS YOU START & GROW YOUR ONLINE BUSINESS


IN 4 EASY STEPS
(You no longer need a business coach, marketing agency, or fancy fitness apps... We offer you everything, you'll ever need!)
Proven workflow to build your
premium online system

from scratch!
Get step-by-step guidance on how to build your high ticket business model, create a premium online brand and turn your expertise into a specialized digital program that will actually sell at high ticket prices
Hiring expensive fitness business coach or inexperienced freelancers
Customizable
winning

content

to remove your guesswork & save time!
Leverage our done-for-you fitness marketing toolkit to clone, customize & instantly implement our winning strategies to market yourself online. High converting campaigns, premium feed posts/stories templates, high ticket sales scripts and much more.
Spending $1000s on marketing agencies or social media managers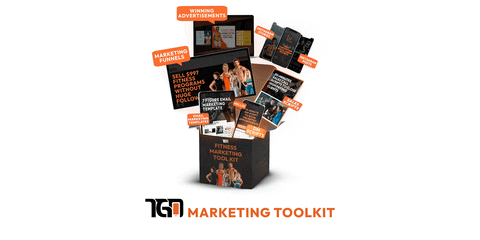 single app

to replace them all - Charge Higher & Retain Longer!
Deliver a premium & personalized online training experience to online clients using our proprietary TGOx App available on both iOS & Android stores. Instantly onboard clients & assign workout plans, nutrition plans, track progress, chat with your clients, all in one app.
Subscribing to fitness apps selling tech but not bringing you new clients
Attract top quality leads/online clients endlessly, even
without
paid ads
Scale up your online brand to $10K/month by implementing our winning organic strategies or hire our on-demand digital advertising experts to earn $20K.. $30K.. even $50K with very high profitability.
Hiring agencies or freelancers who cannot guarantee you online clients
OUR COACHES WERE..
WHERE YOU ARE NOW.
HEAR WHERE THEY HAVE rEACHED!
Rebecca

didn't have any experience or client transformations so feared if she could still go online. Hear how we gave her a flying start!
Fernando

had never tried online training & struggled to market himself. Hear how he did it with us!
Stephen

had tried many ad agencies & coaches but online never worked for him. Hear how we leveled up his game!


Nikolett

had 0 online clients and 0 before/after transformations so she was sceptical about going online. Hear how she is thriving online!
Jason

had been a PT for 9 years but was burning out. He always wanted to go online but didn't know how. Hear how we did it for him!
Luke

had worked with multiple agencies but struggled to smash higher income consistently. Hear how we hit his record sales!
We have produced 6 & 7 figure coaches
worldwide
STILL HAVE QUESTIONS? LISTEN YOUR PEERS WHO WE HELPED HIT their
record ONLINE Months!
(without spending a fortune on ads, complicated apps or long hours)
Diego

didn't know how to build an online system that generates revenue consistently. Hear how we 10X'ed him!
Marco

was frustratingly stuck with 1-on-1 clients so if he could still go online & make it a full-time business! Hear how we transitioned him
Marcus

had tried online & made some money but wasn't sure if he could rely online in the long term. Hear how we grew him to 7 figures!
Derek

didn't have many followers on Instagram so doubted if he could attract clients. Hear how we transformed him!
Mitch

had lost money running ads & feared running ads again! Hear how we organically grew his business
Matthew

had exceptional experience & client transformations but failed at marketing himself! Hear how we leveled up his game
OUR COACHES

HAVE FEATURED IN ALL THE TOP MEDIA OUTLETS
Frequently Asked
Questions
I've hired business coaches, marketing agencies & fitness apps but didn't get results. How is this any different?
We hear you! The online fitness industry is booming and it has produced lots of business gurus, agencies & apps. What separates us from the rest is simply focusing on "making you money" from scratch & not selling random things.
I am not good with Technology. Will I still be able to make 6 figures with this?
Yes, with one caveat: You will need to be comfortable using basic internet features, like Google docs, email and zoom calls. The idea is to use basic tech to your advantage!
Definitely NOT! Enabling our coaches to grow their followers is one of our stronger areas. Higher Followers "doesn't always mean" Higher earnings, we'll prove you inside!
Can I still benefit from Fit-Pro Wealth Accelerator if I already use other fitness training apps like MyPTHub or Trainerize?
Yes, YOU CAN! There are tons of fitness apps selling you features, we have a better one too. Our bigger goal is to help you "make money" which is why you landed on our website.
Your Dream Online PT Business is just a Click Away
GET STARTED FOR FREE TO DISCOVER OUR PROVEN FIT-PRO WEALTH ACCELERATOR SYSTEM THAT IS PRODUCING 6 & 7 FIGURE ONLINE COACHES CONSISTENTLY!
Build your premium online PT brand from scratch
Market yourself to attract quality leads globally
Deliver workout/nutrition plans, track progress.. all in one app
Scale by 2x online in 60 days, or we pay you back!